IFEH Hedgerow Bursary
The Federation has received financial support in the form of a Bursary from Hedgerow Software Ltd. of Calgary, Alberta Canada. The Federation wishes to thank and recognize Hedgerow Software for their generous support in the creation and establishment of this Bursary.
Read more about Hedgerow Software Ltd.

The agreed purpose of this money is to support members from developing countries to attend IFEH Council Meetings and there is sufficient funding to support up to 4 applications. Bursary support is for travel costs, visa costsand accommodation for up to 3 nights on a Bed & Breakfast basis. However, it does not include further accommodation costs beyond the Council Meeting or incidental.

Support for the 2019 IFEH Council Meeting and AGM in Kampala, Uganda

Given the short time period between the 2017 meeting in Montego Bay and the 2018 meeting in Auckland it was agreed with Hedgerow Software that the next sponsorship period would be in late 2018 for support to the 2019 Council meeting in Kampala, hosted by Makerere Institute of Public Health and the Environmental Health Workers Association of Uganda.
HOW TO APPLY
Below you find links to two documents. One is related to the conditions attached to the Bursary application and the second file is the application Form. Please read the conditions thoroughly before completing the Application Form as all conditions must be met before an application can be considered.

Applications can only be accepted from Member Associations on behalf of delegates so please consult with your respective Association.



Read Conditions


Bursary Application Form
DEADLINE
Applications from Member Associations will be accepted on a "first come first served basis" but must be submitted at least 90 days before the date of the Council Meeting/AGM. Applications received after this date may not be considered.
Application is to be send to:
Rod House, Hon Secretary IFEH
Email: rod.house@ntlworld.com


---
The Hedgerow Bursary - A true Success
The Hegderow Bursary enabled the IFEH to welcome participators from developing countries to take part in the IFEH council meeting and AGM as well as IFEH World Congress / IFEH Academic World Congress:

Jamaica, Montego Bay, November 2017
Malawi, Lilongwe, May 2016
USA, Las Vegas, July 2014


The IFEH gives its sincere gratitude to the Hedgerow Software Ltd. for this great offer.
---
ABOUT THE IFEH HEDGEROW BURSARY AND CONDITIONS
The purpose of the bursary is to assist Member Association delegates to attend Council Meetings and of course World Congresses. Monies are not to be used for travel to or from Regional meetings. The Bursary is to support attendance at Council meetings and therefore no more than 75% funding up to a maximum of $2000 should be provided. Initially, the Board will commit to approving up to 4 applications per year, thus leaving some monies for contingencies such as a late attendance which is deemed to necessary and in the best interests of the Federation. Bursary support is for travel costs and where applicable registration costs or delegate fee. However, it does not include accommodation costs or incidentals.

Assistance will be given initially to those countries who fall into the area where our subscription band limits their payment to £40.00 because of their GDP – these are mainly African countries although other countries are included as well. If there are no applications in a particular year from those 'emerging' countries, then consideration might with discretion and the consideration of a case made, agree to an application from a "developed" country member. Consideration must also be given to countries where the member country is not classified as 'emerging' as their national economies are vibrant, however the Member association is not cash rich and cannot afford expensive travel costs. The Faculty Forum are Associate Members of the Federation, not full members and are not be eligible for funding through this medium.

Cost estimates shall be provided well in advance of the event where bursary support is sought. Upon approval from the Board, final payment will be made based on actual costs incurred. Accordingly, proper receipts must be submitted. In order to assist those granted a bursary, monetary advances may be considered by the Board. Any monies not accounted for should be returned by the nominee to the Board.

A Bursary Committee consisting of the Board of Directors which include the Regional Chairs will review all applications. The Regional Chair of an area where an application originates will declare in interest and while they can speak in support of the application, they will not have a say or vote in the approval process.

The Federation wishes to thank and recognize Hedgerow Software of Calgary, Alberta Canada for their generous support in the creation and establishment of this bursary.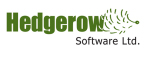 Sponsor of the IFEH Hedgerow Bursary

---