About Hedgerow Software Ltd.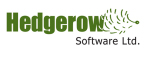 HEDGEROW SOFTWARE LTD
hedgerowsoftware.com
Hedgerow Software Ltd is an award-winning provider of software solutions and services to agencies responsible for environmental health regulation and the protection of public health with its head office in Calgary, Alberta, Canada.

Hedgerow Software Ltd began in 1995 with Alberta's Chinook Health Region becoming the initial user of the Hedgehog Environmental System. Today, there are well over 1000 Hedgehog users in more than 40 different organizations across Canada and the Territories.

Hedgerow Software Ltd. offers functionality and adaptability that enables solutions to fit a variety of clients' needs using the Hedgehog Environmental System. By combining robust, standard functionality with well-versed implementation methodology, Hedgerow Software Ltd have consistently delivered implementations and solutions that are on time, on budget and on target with customer requirements and expectations. Hedgerow Software Ltd through its team of full-time technicians educated in industry standards and knowledge; combined with strong customer support is well-versed in the details of specialized solutions, troubleshooting and problem resolution. Hedgerow Software Ltd continues to provide a unique environmental health perspective that enhances needs driven program solutions.

In September 2008, Hedgerow's contributions to Canadian environmental health were recognized by the Ontario Branch of the Canadian Institute of Public Health Inspectors, with an Award of Excellence.

In November of 2009 Decade Software Canada Ltd. officially changed its name to Hedgerow Software Ltd. The company's vision, mission, and values, in concert with their commitment and dedication to environmental health remained the same.

Hedgerow Software Ltd has always been a strong supporter and proponent of environmental health. During the 2012 World Congress in Vilnius, Lithuania, where Hedgerow was an Exhibitor, discussions began with the then President Robert Bradbury and an undertaking was given to further support environmental health within the IFEH community. At the 2014 Council Meeting in Renfrew, Scotland, the Federation was presented with a cheque and on-going commitment by Hedgerow Software Ltd for $10,000CDN and the Hedgerow Bursary was formally created.

The International Federation of Environmental Health would like to thank and recognize Neil Grinwis and John Dodson the principals of Hedgerow Software Ltd for their on-going commitment and dedication to global environmental health through their help in supporting members from developing countries to attend IFEH Council meetings, and thus helping to foster a greater understanding of emerging environmental health issues and concerns.



Read about the IFEH Hedgerow Bursary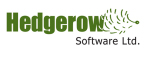 Sponsor of the IFEH Hedgerow Bursary

---